GCSE Group Courses
REGISTRATION IS NOW OPEN FOR 2021-2022 INTAKE!
We hold small group tuition for GCSE subjects; Maths, Biology, Chemistry and Physics. All lessons are taught by fully qualified teachers with years of outstanding lessons and additional experiences such as, being examiners, head of departments and lead practitioners at their schools.
The group courses are limited in space, with each group only accepting a maximum of 7 students. We believe this to be a good number to allow for effective personalised tuition in a group setting.
All students will be set up with a Microsoft Teams account and parents/carers will be scheduled in to have regular contact with us to discuss progress throughout the year.
The new courses for the academic year 2021-2022 will begin from the first week of October and are charged at £20 p/h. However, if you decide to take 3 subjects, this will be discounted to £18 p/h.
Registration is NOW OPEN! Click on the links below to register or scan the QR codes in the images.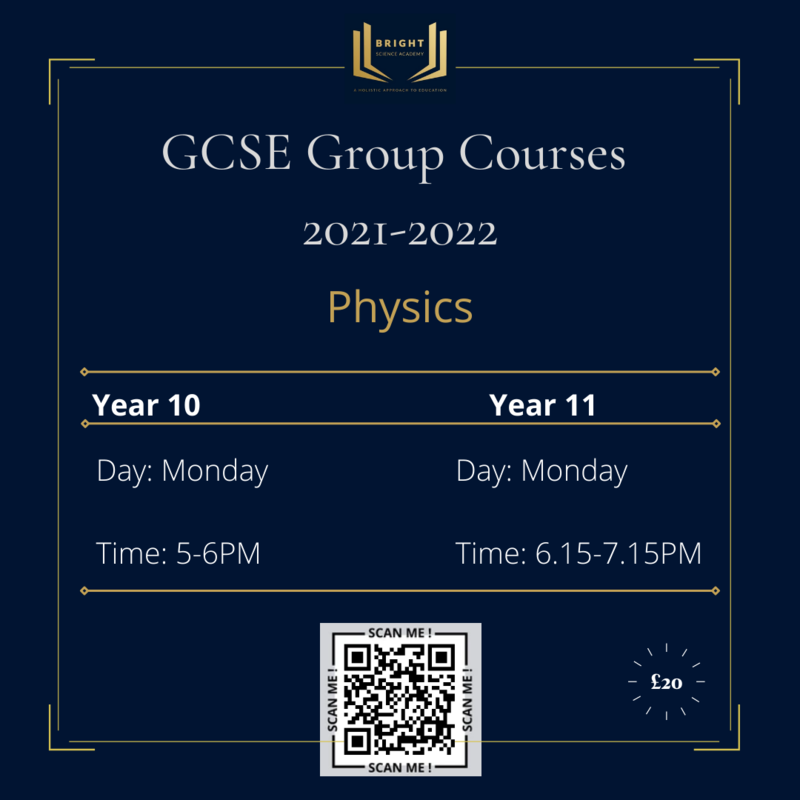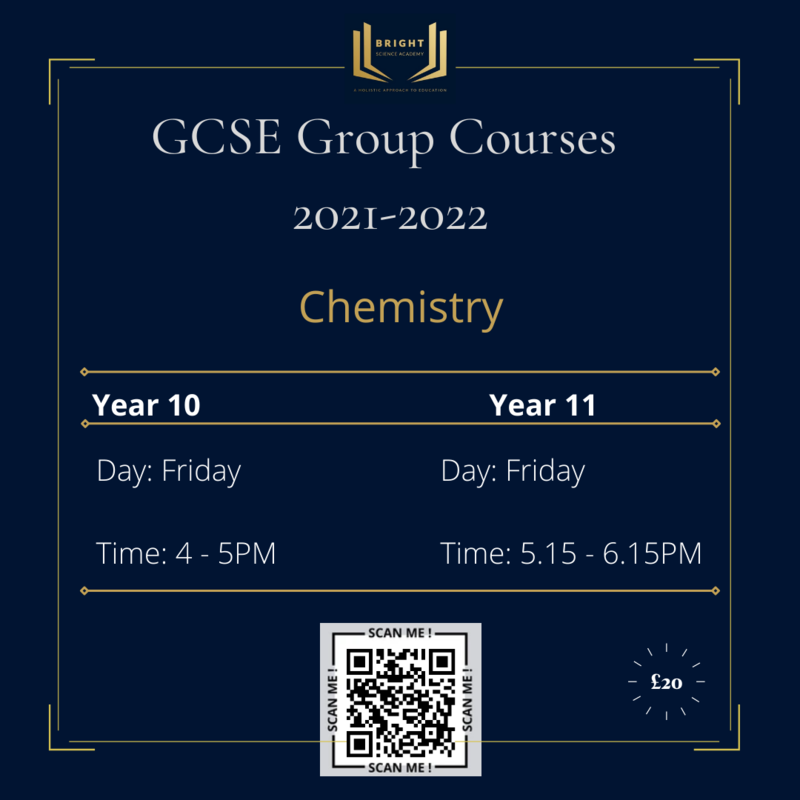 GCSE Physics
GCSE Chemistry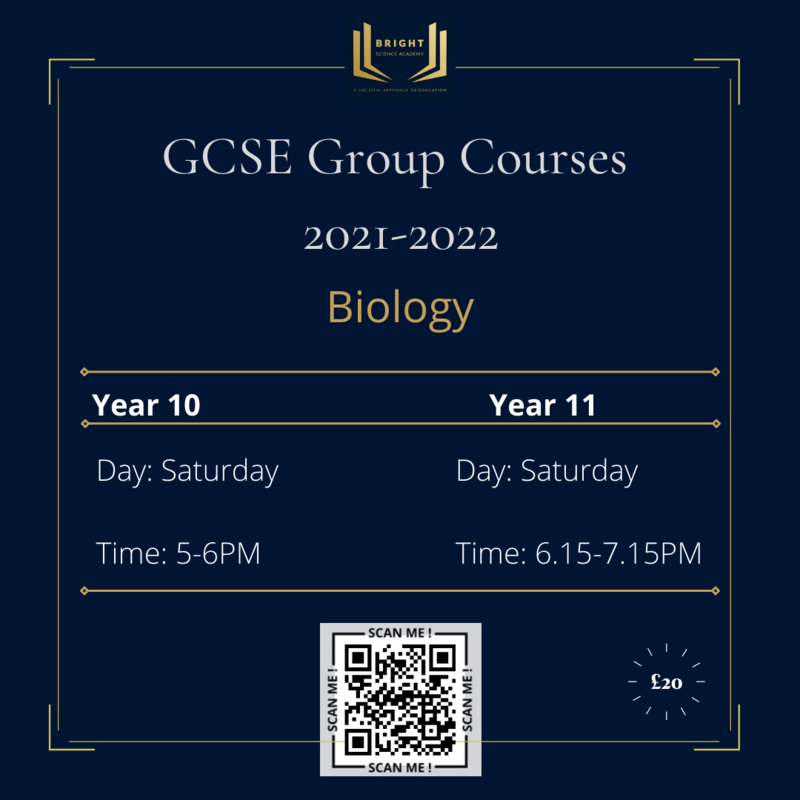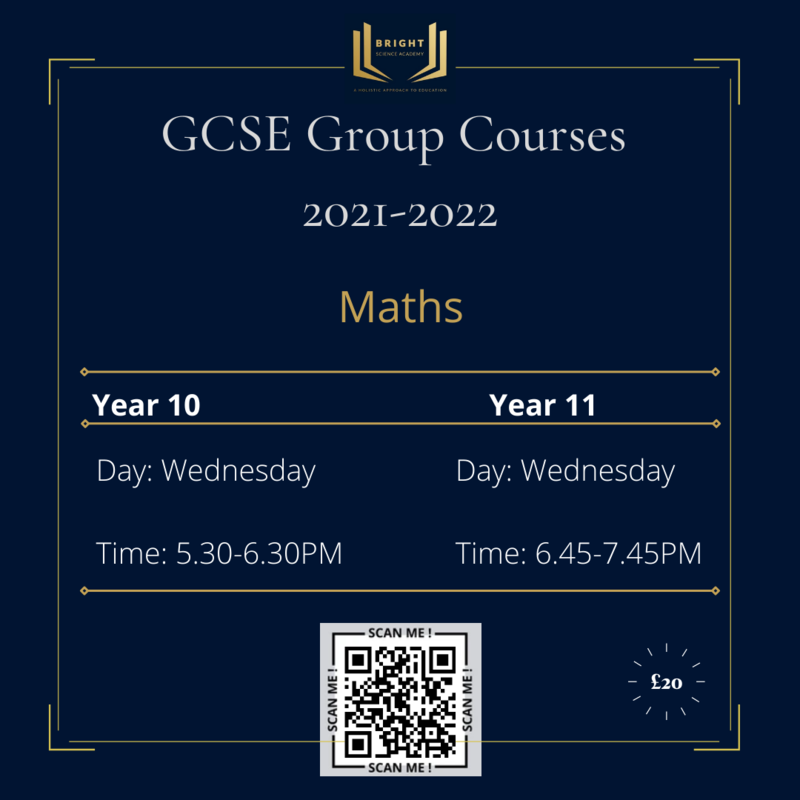 GCSE Biology
GCSE Maths